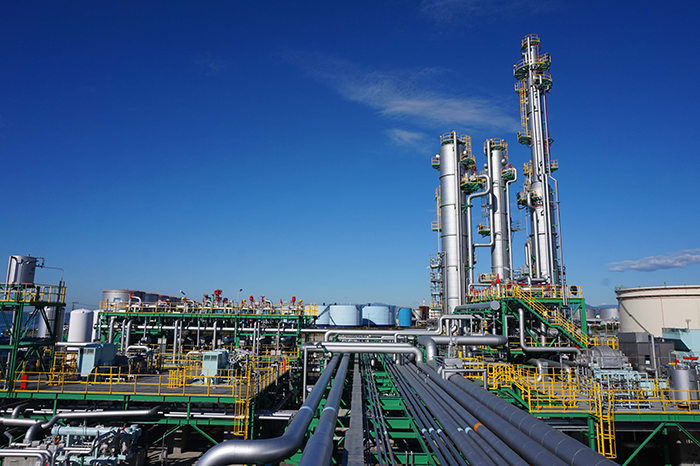 CCS Talks: The Technology Cost Curve
Last week, the Global CCS Institute held the 'CCS Talks: The Technology Cost Curve webinar. The Carbon Capture and Storage (CCS) debate can often tend to focus on the large initial cost consideration which has, in turn, marginalised the technology as a low-carbon option.
The webinar provided an important balance to this perception by exploring the demonstrated cost reduction trend in established CCS technologies and the significant potential for further cost reductions and diverse applications provided by new CCS technologies.
Project learning
Project learning has delivered significant cost improvements in large-scale CCS plants. Learning by doing associated with the Boundary Dam and Petra Nova CCS facilities has delivered significant cost improvements, particularly relating in the capital cost component.
Adapting design, construction and operations from previous learnings has reduced the costs of future CCS facilities. For example, SaskPower reported that, based on project learning from Boundary Dam, costs were reduced by up to 30% on new CCS power projects. Further, the CCS feasibility study for the Shand power plant, was based on a 67% reduction in capital costs and a levelised capture cost of USD45 per tonne CO2.
Modularisation
Modularisation involves breaking down a system or segment, either physically or digitally, into smaller component parts that can be subsequently re-assembled as required. This process has been applied successfully in many areas of coal-fired power plant operations to date.
Modularisation provides significant cost improvements to CCS deployment through:
Low-cost modular shop fabrication of parts: modular shop fabrication minimises field construction costs, shortens build and commissioning times and increases CCS reliability.
Reduced costs due to component transport and increased construction flexibility: Modularisation permits large sections of major items such as boilers and structural steel to be fabricated and transported, ready for final on-site assembly. When plant components are too large to modularise, modularisation can be an effective solution for considerable balance-of-plant infrastructure. Therefore, many areas of plant can use modularisation.
Additional benefits
CCS technologies can provide numerous applications alongside emissions capture. For example, CCS and associated CO2 conversion can provide:
Enhanced oil and gas recovery using captured CO2.
Production of a variety of commercial products, fuels, chemicals, polymers and building products CO2 can be converted to methanol and other fuels; used to produce commercial chemical productions; and used in the creation of CO2 curing concrete and other carbonate materials through CO2 mineralisation.
Delivery of dispatchable low emissions electricity offsetting costs through power revenue and enhancing grid resilience and supply reliability.
Great deployment needed
Discussions regarding CCS are often far too distracted by cost misconceptions. Further to the need to reframe CCS in terms of its benefits, rather than costs, significant developments in CCS cost reduction are becoming evident.   
Meeting the goals of the Paris Agreement will cost around 2.5% of global gross domestic product. Previous scenario planning has shown this cost will rise exponentially if CCUS is not widely deployed. And major breakthroughs and cost reductions will likely best be delivered through deployment. As demonstrated with solar and wind, technology develops along a relatively standard track: nascent technology costs are typically high; technology develops and efficiency is enhanced through R&D; cost reductions come from economies of scale and learnings through experience. Evidence to date suggest that CCUS is no different. It is therefore vital for CCS deployment to increase to ensure we can meet the goals of the Paris Agreement.